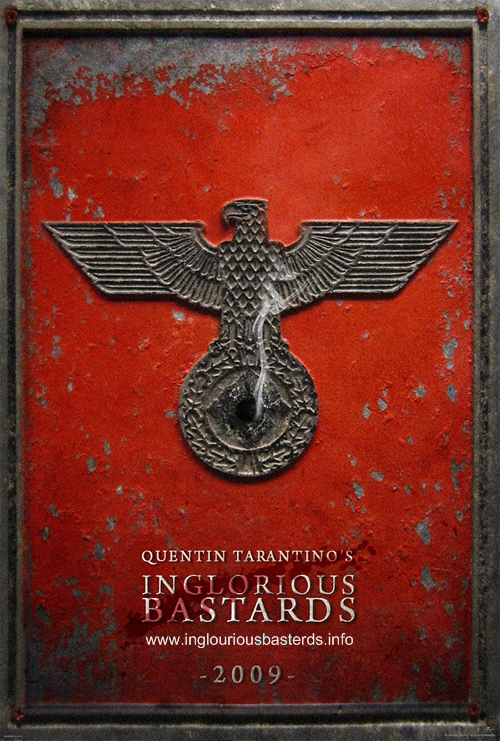 Inglourious Basterds
Empire Movies has posted 4 clips of the Quentin Tarantino film here. The movie opens August 21st.
---
V
CHUD is showing two clips here from the new series, including scenes with Morena Baccarin & Scott Wolf. The series debuts in 2010.
---
Superman/Batman: Public Enemies
Comic Book Resources has posted the first trailer for the direct to DVD feature here. If you click the title link IMDB has 2 more.
---
TV DVD News
TVShowsOnDVD.com has posted info about "Better Off Ted" (Season 1) here, "The Spectacular Spider-Man" (Season 1) here, "Knight Rider" (2008 Show, Season 1) here, "Prison Break" (The Final Break) here, "Zoey 101" (Seasons 3 & 4) here, "Danny Phantom" (Season 3) here,
---
Monsters vs. Aliens
ToonZoneNews tells us here that Nickelodeon has ordered a pilot for a series to be based on the film "Monsters vs. Aliens."
---
Mandrake
SuperheroHype reports here that the film's cast and crew are now set. Hayden Christensen is Mandrake and Djimon Hounsou is Lothar. Mimi Leder will direct the adaptation of the Lee Falk comic strip "
Mandrake the Magician.
" The script was written by Josh Oppenheimer and Thomas Dean Donnelly, JV Hart, and Ian Jeffers, based on an original story by Kevin Bernhardt. No release date has been announced.
---
Battleship
Slashfilm says here that the game adaptation will be directed by Peter Berg. The march of board games to film continues. Stand back for "
Chutes and Ladders!
"
---
Special thanks to Movie Goods.com for so many of the dynamite movie posters we use from time to time. You cannot find a better place to run down those new or classic posters.
---
Comic Previews

Comics Continuum has posted preview pages of
The Incredibles #2,
---
Cars: The Rookie #2,
---
Caped #2,
---
Witchblade #127,
---
Invincible #62,
---
The Great Unknown #2,
---
& This is a Souvenir: The Songs of Spearmint & Shirley Lee
---
---
---
---
---