Heroes
Hayden Panettiere
says there will be a very different Claire this season: "
It's a very different world [in the future], and it's kind of, as you can imagine, a world gone a little bit awry, and she's a very different person than she was. One of the cool things I think about this season is I get to play kind of two different characters for a second, because we pop back and forth a little bit from the present to the future. I think what we all missed about the second season was that we didn't really get a chance to all work with each other. So we're all crossing paths this season. I mean, it is so hyped, and it is so action-packed and leaves you wonderful cliffhangers. It's a really tremendous season, it really is.
"
---
The Spirit
Jaime King
was quoted here at Sci Fi Wire on the idea that the film is a "Sin City" redux: "
I have a feeling people are going to be like, 'Oh, it's so much like Sin City.' But what people don't understand is that [Miller's] films mimic exactly what's in his comic books. So it's very [much] like
300
/Sin City in a way, but it's even more different than that. It's just different than anything you've ever seen. It's definitely
Frank Miller.
"
---
TV DVD News
TVShowsOnDVD.com
has posted info about "Family Guy" (Vol. 6) here, "The Simpsons" (Season 11) here, "Speed Racer" (Complete Series) here, "How I Met Your Mother" (Season 3) here, "C.S.I." (Season 8) here, "Batman: The Animated Series" (Complete Series) here, and "Eli Stone" (Season 1) here.
---
Thulsa Doom
Variety
reports here that Djimon Hounsou will play the Robert E. Howard character in a new live action feature film from Dynamite Entertainment.
---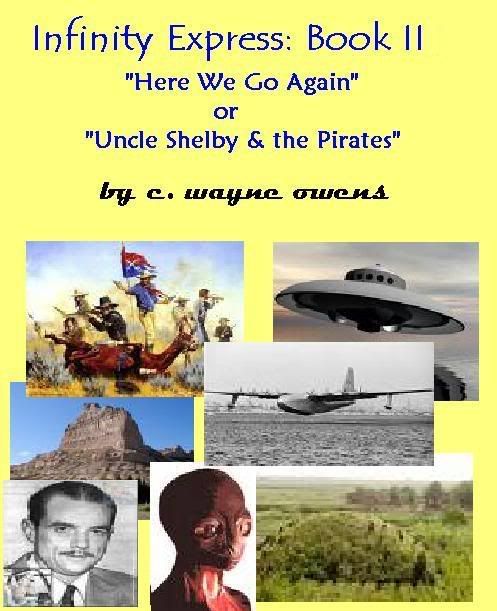 Infinity Express: Book II
The second edition has been released, you can get it at C. Wayne's Book Site. Here's the publisher's blurb: "
After returning from Victorian England, McCall loses his time bands and cannot contact Uncle Shelby. Life goes back to normal for a while. Then he finds that Dracula has survived and seeks revenge. After the bands return, McCall accidentally sets them off just as the vampire breaks into his home to attack his family. He rockets into the past, unable to protect them. If he can return, what can he do? Once he lands in the middle of the sinking of the Spanish Armada, his time band is broken and he becomes unhooked in time. The Time Police take him hostage but that doesn't last. He is hurled into the past where dinosaurs have evolved into highly intelligent beings. The future battle spills over into the past and forces McCall, his new friend Ber-Dath and the other dinosaurs to battle across time to keep evil forces from seizing control of existence. We encounter UFOs, the Little Big Horn, Hiram Scott, the Fairy Mounds, Howard Hughes and his Spruce Goose, young Clarence Darrow and the Underground Railroad.
"
---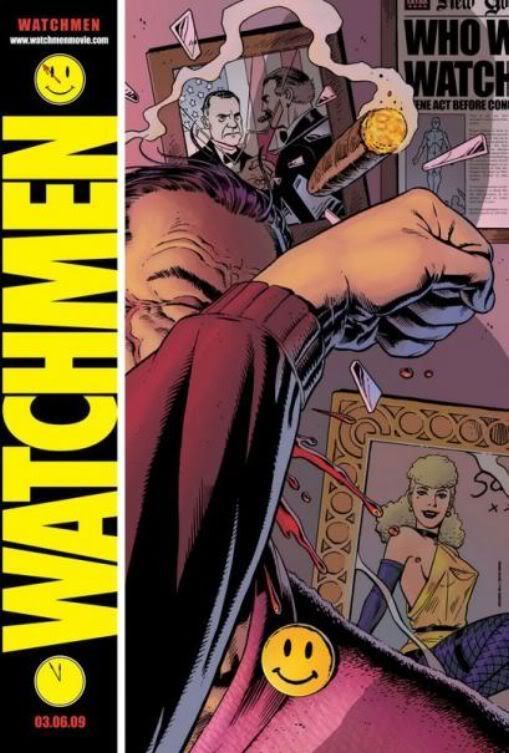 Watchmen
A great deal of update material is available, like ComingSoon.net has a choice of trailers here, at the official website you can read the film's synopsis, get new downloads like wallpapers and icons, see a photo gallery and read the production diary. There is even a countdown clock and Flash animations!! Entertainment Weekly spoke to Alan Moore about the film here and has an interview with the director, Zach Snyder, here. While MTV has a video interview here.
---
---
Comic Previews
Comics Continuum has posted preview pages of
X-Men: Legacy #214,

---
Wolverine: First Class #5
,
---
Uncanny X-Men #500
,
---
Ultimate X-Men #96
,
---
New Warriors #14
,
---
Marvel Comics Presents #11
,
---
&
Marvel Adventures Super Heroes #1
---
---
---
---
---