Stan Helsing
The Hollywood Reporter
tells us that Bo Zenga will make his directorial debut on "
Stan Helsing
" for Stone Village Pictures. Zenga wrote the film that takes place on Halloween night. The reluctant hero is video-store clerk Stan Helsing, who has to save a town from the six biggest monsters in cinema history. Shooting begins in April. Zenga says: "
'Stan Helsing' spoofs the six biggest movie monster franchises of all time, which collectively have grossed over $1 billion worldwide. We expect to take a healthy bite of that number.
"
---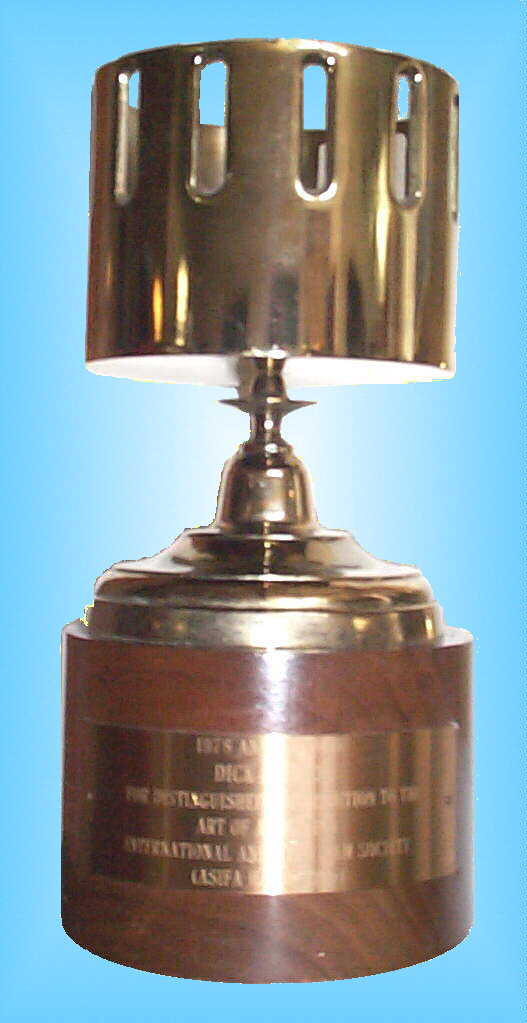 The Annie Awards
The Toon Zone
has posted a full list of winners of the animated awards here.
---
TV DVD News
TVShowsOnDVD.com
has posted info about "MythBusters" (Vol. 3) here, "Sabrina, the Teenage Witch" (Complete Animated Series) here, "Ironside" (Season 2) here, "Stargate: Infinity" (Complete Animated Series) here, "That Girl" (Season 1, Vol.1) here, "Punky Brewster" (Live Action and Animated) here, "Oban Star-Racers" (Vol. 2) here and "My Favorite Martian" (Season 3) here.
---
Strike News
Former Disney chief Michael Eisner said on CNBC: "
I know it's over. They made the deal. They shook hands on the deal. It's going on Saturday to the writers in general.
" The Hollywood Reporter is predicting "
a profoundly stepped-up writing/production pace. The consensus is that the hiatus hasn't been long enough to completely torpedo the remainder of the 2007-08 season, but it certainly has been sufficient enough to wreak havoc. Some shows will immediately jump into marathon mode to finish production orders - - and land episodes on the air - - during spring. Others figure to bleed original segments into summer. Still others, including many dramas, won't have time to finish their seasons and will thus find their orders curtailed because of circumstance. And in the case of at least one series, it's probable that the strike will cause a full year's postponement. That would be Fox's '24,' which for the past several seasons has premiered its 24-episode campaign in January and gone with originals clear through May. That's obviously not possible this time, and the fate of the hour drama's seventh season remains a question mark.
" David Fury said: "
We were in the midst of writing episodes 9 and 10 when the strike broke. Our thinking is that we could have maybe 12 episodes to run in March, April and May. That would require the second half of our season to run in summer, which none of us wants to do. It would be a crime to have to be buried and burned off during those months. The only scenario that really makes sense is to come back in January 2009.
" Shawn Ryan, creator/showrunner for the FX series "The Shield" and CBS' "The Unit," had yet to complete postproduction work on the seventh and final season of "
The Shield
" when the strike began. He said: "
We're not sure when FX plans to air the final season, other than sometime in 2008.
" On "
The Unit
" they were working on episode 11 of its third season. "
We're not sure how many more CBS will want us to make. We hope the network will be able to answer that in a day or two.
" The Creator-showrunner of TNT's "The Closer," James Duff said: "
It doesn't sound like a big deal, but that 30 days is really a crucial gap. The problem is that so much of our marketing campaign revolves around TNT's coverage of the NBA playoffs. We'll now face a considerable delay following the playoffs. We're also losing a good amount of prep time. Once we're back, we'll be banging out scripts 24/7 and shooting our season through October rather than August. For me, this strike was always about maintaining unions in the work force and the writers guild in new media. If you take a look at the original deal the guild was offered - - with rollbacks all across the compensation spectrum and nothing for work on the Internet - - it's just a huge victory for writers. On the other hand, it's also true that the companies could have made this deal in October and saved themselves and the Hollywood community millions and millions of dollars in lost compensation. I'd imagine they have to be asking themselves now why they didn't do that.
"
---
Bafta Awards
Here
is a full list of the winners.
---
---
Comic Previews
Comics Continuum has posted preview pages of
Young Avengers Presents #2,

---
Wulf & Batsy
,
---
Grunts
,
---
Revenant #2
,
---
Eve: Vampire Diva #3
,
---
True Story, Swear to God #10
,
---
&
Warhammer: Forge of War #5
---
---
---
---