Justice League of America
Comic Book Movie
has posted here a couple of insights into the delayed film, based on the DC Comic. Concept artist Daniel James Cox wrote on his blog: "
It's unfortunate, but the Writer's strike has delayed further pre-production on the Justice League movie (i was working on it as a concept artist/illustrator) until later in the year. as a comic fan, i'm happy because the script does need another rewrite. however, the art dept has been doing some amazing artwork, so the team and I will all assemble back at
Fox Studios
in June/July to pick up where we left off!
" Another thought comes from Australian fight choreographer Richard Norton on his personal blog: "
Well, Just received word that "Justice League of America" movie has been pushed back until July, which technically means I am unemployed, again! Hah, what a business I am in
."
---
Beyond a Reasonable Doubt
Michael Douglas
, Amber Tamblyn and Jesse Metcalfe have joined the cast of the remake of Fritz Lang's 1956 RKO film noir film "Beyond a Reasonable Doubt." The story tells of a journalist (Metcalfe) trying to expose a corrupt district attorney (Douglas) by making himself the prime, but innocent, suspect in a murder. The district attorney sets out to get rid of all the evidence the journalist has that proves his innocence. Peter Hyams will direct.
---
TV DVD News
TVShowsOnDVD.com
has posted info about "JAG" (Season 6) here, "Greek" (Season 1) here, "Drawn Together" (Season 3) here,
"Mystery Science Theater 3000" (Vol. 10.2) here, "Doctor Who" (Box Sets) here, "Holocaust" (Mini-series) here , "Nip/Tuck" (5th Season) here and "Garfield and Friends" ("Nerd" DVD) here.
---
Strike News
The general belief is that that negotiators for the Writers Guild of America and the Alliance of Motion Picture and Television Producers will put their reported agreement on a new contract into writing. Here is the Associated Press story about the draft of the deal which, they say, could be available by Friday. Both the WGA's East- and West-Coast branches have called for an informational meeting on Saturday. The WGA's chief negotiator, John Bowman, is advising members that several significant differences remain to be ironed out.
---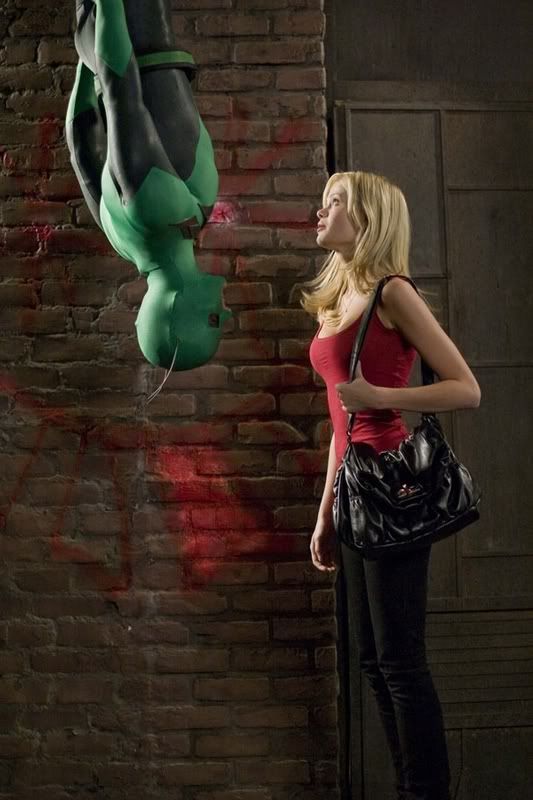 Superhero Movie
The spoof of "Spider-Man" among others has opened their own website, mostly featuring the trailer. The hero is The Dragonfly. You can see it if you click here. The film opens March 28, 2008.
---
---
Comic Previews
Comics Continuum has posted preview pages of
Clandestine #1,

---
Annihilation: Conquest #4
,
---
Lords of Avalon: Sword of Darkness #1
,
---
Marvel Illustrated: Moby Dick #1
,
---
Silver Surfer: In Thy Name #4
,
---
The Twelve #2
,
---
&
Uncanny X-Men #495
---
---
---
---