Grease
Advance ticket sales have reportedly totaled more than $9 million, due, in great part, to "Grease: You're the One that I Want." Now
New York Post
theater columnist Michael Riedel reports that they may be changes, and not the magic kind. Riedel says the Ticketmaster switchboard in New York was flooded with phone calls following the final segment of the show with calls from ticket buyers wanting their money back. Callers were unhappy with the actors chosen to star in the revival,
Max Crumm
and Laura Osnes. A source told Riedel: "
There was a bit of a frenzy because a lot of people wanted
Austin
and Ashley to win.
" TV show's spokesman denied that there was a "
substantial number of calls
" for refunds.
---
Popeye DVD
DVDActive
says in
this article
that Warner Brothers has finally revealed the front cover of the first volume in the Popeye DVD series. The DVD will be released on July 31st, a SRP of $64.92, and will include all cartoons from 1933 to 1938.
---
He's Just Not That Into You
Drew Barrymore
will produce and
Ken Kwapis
will direct "
He's Just Not That Into You
," based on the book by
Greg Behrendt
and Liz Tuccillo. The film will tell "
about the complications of modern-day relationships, the story follows a hard-line advice guy who falls for a woman who seeks him out because she can't figure out the men in her life.
"
---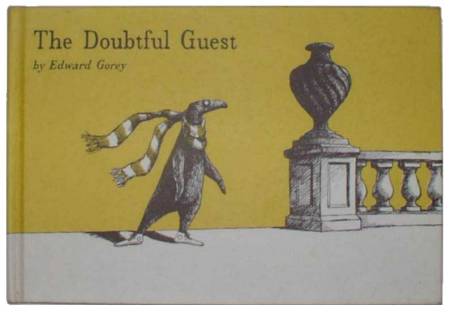 The Doubtful Guest
Edward Gorey
's "
The Doubtful Guest
" is being developed for the big screen by Walden Media,
Fox 2000
and the Jim Henson Co.. Brad Peyton is to direct from the script by
Matthew Huffman
. Published in 1957, the whimsical story revolves around a quirky family whose life is turned upside down when a mysterious, mischievous creature arrives unannounced and unwelcome, bringing trouble with him and wreaking havoc. Lisa Henson, Jim Henson Co. co-CEO, said: "
It's hard to come up with a creature that you've never seen before in any medium, and he's a unique little creation who is very appealing without being cute or cloying. He's sophisticated yet simple at the same time, but it's not overly juvenile. Adults can find him cute, too.
"
---
I'm in Hell
Erika Christensen
and
David Cross
will co-star with Jason Biggs in the CBS comedy pilot "
I'm in Hell
." The is about a Wall Street player (Biggs) who dies in a BlackBerry-related car crash, but, it seems hell is at full capacity, so he is reassigned to Hell on Earth. Now he must figure out a way to get by. Also in the Hell on Earth progam is a nanny (Christensen) who becomes the love interest for Biggs' character. Cross plays Scott (the devil) Official Emissary from Hell.
---
---
Mike Fright: Stand Up!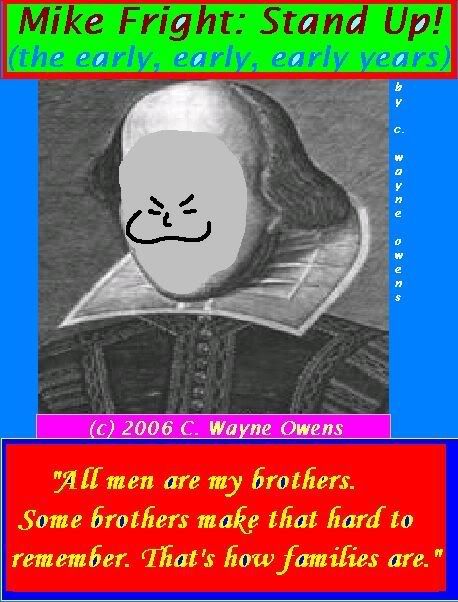 #504
Check Out: The Mike Fright Site!
---
---
Comic Previews
Comics Continuum has posted preview pages of
Friendly Neighborhood Spider-Man #19,
---
Annihilation: Heralds of Galactus --
Silver Surfer/Firelord,
---
Incredible Hulk #105
,
---
The Immortal Iron Fist #4
,
---
&
Thunderbolts Presents:
Zemo -- Born Better #3
---
---
---
---