Grindhouse
Variety
this morning is reporting that
the Weinsteins
are considering splitting "
Grindhouse
" into its two core films ("
Planet Terror
" and "
Death Proof
") for foreign release. This after a very disappointing opening weekend gross, despite good reviews. This because the idea of a 'grindhouse' would be foreign to most non-American markets, and because they hope to recoup some of the American theater losses. The split is not being considered for domestic theaters or DVD release.
---
Here, There Be Dragons
Sci Fi Wire
reports that
David Goyer
and David Heyman are co-producing "
Here, There Be Dragons
." Based on the novel about three strangers (John, Jack and Charles) in London during World War I, who are entrusted with the Imaginarium Geographica, an atlas of all the lands that have ever existed in myth, legend, fable and fairy tale. The three are future fantasy authors Tolkien (The Lord of the Rings), Lewis (
The Chronicles of Narnia
) and Williams, who met in real life at Oxford. Goyer said: "
That will probably be a long, lengthy process. I'll be producing it for sure, and we'll see [what else]. You just never know. These things take so long to get going, and you never know what your schedule's going to be like at the time they come to fruition.
"
---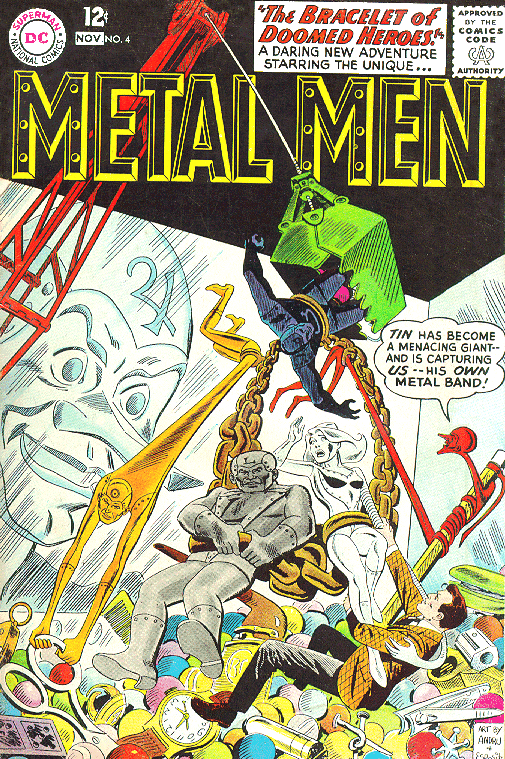 Metal Men
The site:
icv2.com
says that
DC Comics
and Warner Brothers are working to make a feature film based on the 1960's fan favorite comic "
The Metal Men
." Lauren Schuler Donner will produce, Geoff Johns and Eric Champnella will write. No release date has been announced.
---
Super Max
David Goyer revealed on the WizardUniverse.com site that he is working on a new project called "
Super Max
." This Green Arrow film shows the crime fighter thrown into a maximum security prison for super-villains when he is convicted of a crime he did not commit. Goyer and his wife, Jessika Borsiczky Goyer, will produce, but there is no director as yet named.
Justin Marks
is writing the screenplay, from his own story. Goyer told the site: "
Within 10 minutes of entering the prison, the Green Arrow will be stripped of his identity. They shave his goatee and they take his costume and send him to prison for life, and he has to escape. It's like 'Alcatraz,' and he has to team up with, in some cases, some of the very same villains he is responsible for incarcerating in order to get out and clear his name. Of course, tons of people try to kill him while he's in there. We've populated the prison with all sorts of B and C villains from the DC Universe.
"
---
Medium
When a show is "On the Bubble," there are times its fans don't even know. Well, this show has always been iffy in the ratings, and was not helped by NBC moving it from its 9p.m. Monday CST slot to pit it against "Lost" at 9p.m. Wednesday CST. Well "
Medium
" is moving closer to a pickup for a fourth season with a network order for six additional scripts a strong indication that it intends to follow up with an order for episodes. It would be a pity for this great show to be lost.
---
---
Mike Fright: Stand Up!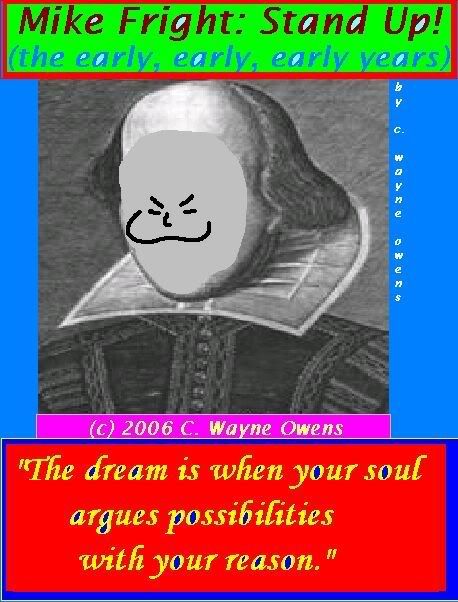 #505
Check Out: The Mike Fright Site!
---
---
Comic Previews
Comics Continuum has posted preview pages of
New Excalibur #19,
---
Silent War #4
,
---
Fantastic Four #545
,
---
Daredevil #96
,
---
Savage Tales #1
,
---
Painkiller Jane #0
,
---
&
Raise the Dead #1
---
---
---
---