The Three Musketeers
Sci Fi Wire reports here that Paul W.S. Anderson is directing, as well as co-writing with Andrew Davies, a 3D version of the Dumas classic to be released in 2011. Anderson says: "
We are definitely modernizing The Three Musketeers without compromising the fun of shooting a period piece. But in our film, corsets and feathered hats don't take center stage. Our version is rich in eye-popping action, romance and adventure.
"
---
Batman/Superman: Public Enemies
YouTube has posted a trailer here for the upcoming animated film.
---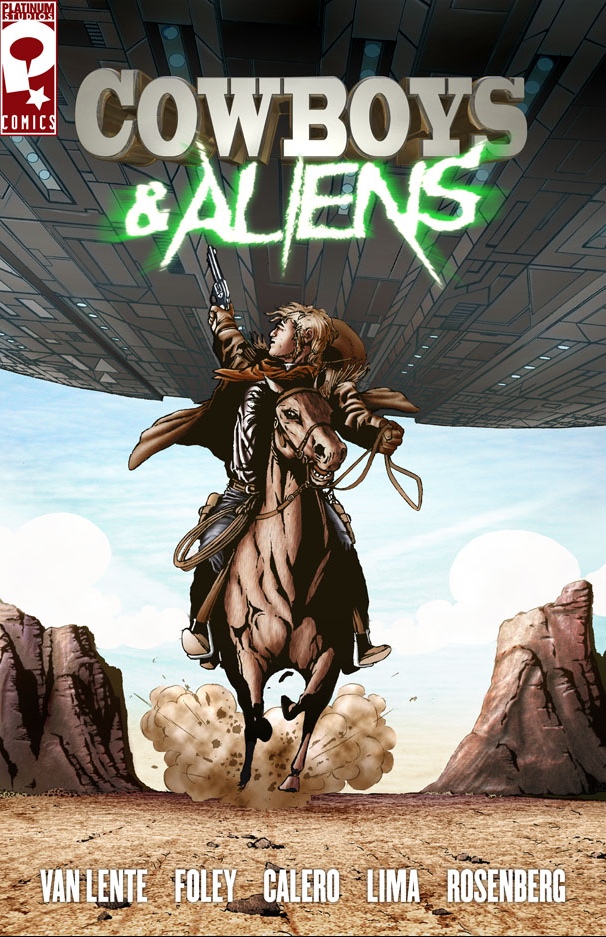 Cowboys & Aliens
For the longest time Robert Downey, Jr. has been talked about as being and not being involved in this 2011 film. Now word comes down in this article in Empire Online that not only is Downey in the film, but now Jon Favreau will join the project, as soon as Iron Man 2 is finished. The adaptation of the Platinum Studios comic is written by Hawk Ostby and Mark Fergus.
---
TV DVD News
TVShowsOnDVD.com has posted info about "Barney Miller" (Best of . .) here, "All in the Family" (Best of . . ) here, "Married... with Children" (Best of . . ) here, "NewsRadio" (Best of . . ) here, "I Dream of Jeannie" (Best of . .) here, "Bewitched" (Best of . .) here.
---
Disney/Marvel Rethink
This is personal. I was terribly worried about what would happen when the Evil Kingdom took over the Beloved Universe. Then I got this note from a friend who is in the know over at Disney. He said: "
I don't think anyone should worry too much about the Disney/Marvel purchase. I've worked for the Disney Company for 15 years now, and I might be biased, but Disney isn't in it to change Marvel. Like the Pixar purchase, Marvel will be handled the same way. Let them do what they do well, then reap the reward. Marvel will still have creative control of the properties under their banner. I really don't think we have to worry that Disney would try to change or soften any of the Marvel characters, in print or film. Disney bought the company to reap the benefit of these characters, and the mostly male audience they would bring. It would be foolish to think they would buy a staple of hugely successful characters to try to change them. So everyone relax and wait for some cool theme park rides and shows. . .
" I feel reassured. Thank you, my friend.
---
The Smurfs 3-D
Let us begin with this. I hate the Smurfs. They are the perfect example of the dumbing down of Children's entertainment. Elmo would watch them and go, "So?" Okay, with that out of the way . . . Columbia Pictures is developing a CGI production with Raja Gosnell directing, and script by David N. Weiss and J. David Stern for December 17, 2010. Enjoy, but don't look for me in the audience.
---
Fantastic Four
Variety reports that Fox has picked Michael Green to write the reboot that they plan for the finacially lucrative project. Akiva Goldsman will produce, but no cast, crew or release schedule has been named.
---
Special thanks to Movie Goods.com for so many of the dynamite movie posters we use from time to time. You cannot find a better place to run down those new or classic posters.
---
Comic Previews

Comics Continuum has posted preview pages of
Army of Darkness #24,
---
The Boys #34,
---
Dead Irons,
---
The Good, The Bad and The Ugly #3,
---
Thulsa Doom #1,
---
Planetary #27,
---
& Justice League: Cry for Justice #3
---
---
---
---
---