G.I. Joe: The Rise of Cobra
Latino Review tells us here that after a test screening that tested the lowest score ever from any audience in the history of Paramount, executive Brad Weston fired director Stephen Sommers. Then famed "
fixer
" editor Stuart Baird was brought in to see if the film could be made releasable. The film hits theaters on August 7th.
---
Terminator 5
Ain't It Cool News tells us here that the film will star Christian Bale and take place in London in the year 2011.
---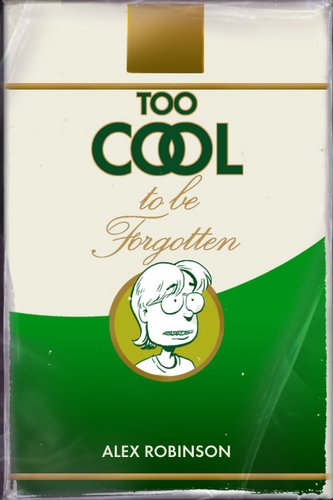 Too Cool To Be Forgotten
SplashPage.MTV.com reports here that Alex Robinson's Top Shelf Productions time-travel story has been picked up by producer Anthony Bregman. It's a tale of of a 40-year-old man who undergoes hypnosis therapy to quit smoking, only to wake up in the body of his 15-year-old self. While he lives through his awkward high school years with all the knowledge of his later life, he is uncertain whether he can, or should, change anything that could affect the life he hopes to return to 25 years down the road. No production or release dates are available as yet.
---
TV DVD News
TVShowsOnDVD.com has posted info about "Dollhouse" (Season 1) here, "The Shield" (Season 7) here, "NCIS: Naval Criminal Investigative Service" (Season 6) here, "Saber Rider and the Star Sheriffs" (Vol. 2) here, "Power Rangers R.P.M." (Vol. 2) here, "CSI: Crime Scene Investigation" (Season 9) here.
---
The Lone Ranger
ComingSoon.net says here that Jerry Bruckheimer and Walt Disney Pictures have chosen Mike Newell as director of the 2012 film, which would star Johnny Depp as Tonto, and that the movie would push the planned "Pirates of the Caribbean 4" back a bit. Disney is more interested in the Pirate film, but Bruckheimer said: "
It's a great franchise for them and for us, too. A beloved character and Johnny's really excited about coming back to Captain Jack. He certainly is interested in Tonto, but Disney's priority is to get 'Pirates' made first. You never know what's going to happen, but they would like it.
"
---
The Jetsons
SlashFilm tells us here that Robert Rodriguez is developing a live action version of the TV staple for a release sometime in 2012.
---
The Funhouse
Fangoria is reporting here that director Eli Roth wants to remalke the 1981 horror film. Roth says: "
'The Funhouse' is a movie where the first half is brilliant - -they set up these great characters - - and then they pay off none of them.
"
---
Special thanks to Movie Goods.com for so many of the dynamite movie posters we use from time to time. You cannot find a better place to run down those new or classic posters.
---
Comic Previews

Comics Continuum has posted preview pages of
Resurrection Volume 2 #1,
---
Political Power: Barack Obama,
---
Female Force: Caroline Kennedy,
---
Lionsgate Films: Leprechaun #2,
---
Legend of Isis #2,
---
William Shatner Presents Tek War #1,
---
& Vincent Price Presents #10
---
---
---
---
---