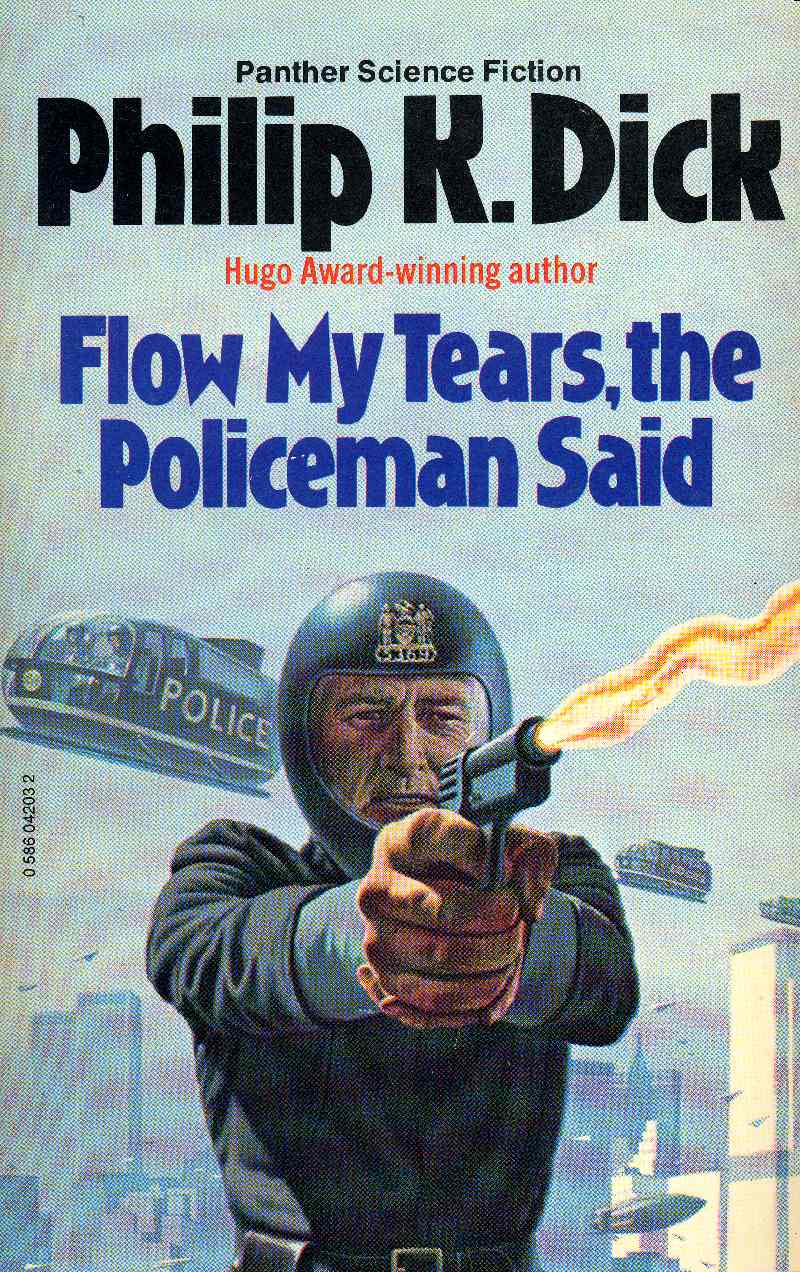 Flow My Tears, the Policeman Said
ComingSoon.net tells us here that Halcyon Co. co-founders Victor Kubicek and Derek Anderson, who bought first-look rights to Philip K. Dick's estate in 2007, will adapt the 1974 novel. It is the tale of a celebrity who wakes up after an assassination attempt to find no one has ever heard of him.
---
I Saw What You Did
IGN says here that Joel Silver's Dark Castle will produce a remake of the 1965 horror film. Patrick Lussier and Todd Farmer will write the film, with Lussier directing.
---
Witchblade
Newsarama spoke here with Top Cow's Matt Hawkins, who said this about the movie: "
The best laid plans of mice and men! I could sit back and blame everything on the economy and it would of course be believable...but not true. We simply do not yet have a script yet that we all like. We had a window to go into production that has clearly passed but the project is very much alive and kicking. I don't think I'll lay out any dates at this point given the delays but we're in the process of working with a new writer.
"
---
TV DVD News
TVShowsOnDVD.com has posted info about "Rome" (Complete Series) here, "The Sopranos" (Season 1, Blu-ray) here, "The Tudors" (Season 3) here, "Zorro" (Seasons 1 & 2) here, "Bewitched" (Season 8) here, "Charlie's Angels" (Season 4) here.
---
Harry Potter and the Half-Blood Prince
Latino Review has posted a good article about the upcoming film, plus if you go here you can see the first trailer for the movie. The film opens July 15th 2009.
---
American Gladiators
Variety reports here that Johnny Ferraro will be bringing the tv show to the big screen in 2010 through Sunset Pictures.
---
Thirteen Assassins
The Hollywood Reporter has the story here about Takashi Miike remake of "Juusan-nin no shikaku." The tale tells of a group of assassins who join together in a secret suicide mission to overthrow an evil lord. The problem is that they have underestimated the size of the lord's massive army of bodyguards.
---
Comic Previews

Comics Continuum has posted preview pages of
Black Panther #4,
---
Captain Britain and MI13 #13,
---
Dark Reign: Hawkeye #2,
---
Marvel Adventures Spider-Man #51,
---
Secret Warriors #4,
---
Ultimate Spider-Man #132,
---
& Pride & Prejudice #2
---
---
---
---
---