Thor
IGN has posted here that Charlie Hunnam has been the first to screen test for the title role. The film will be directed by Kenneth Branagh and is set to open on May 20, 2011.
---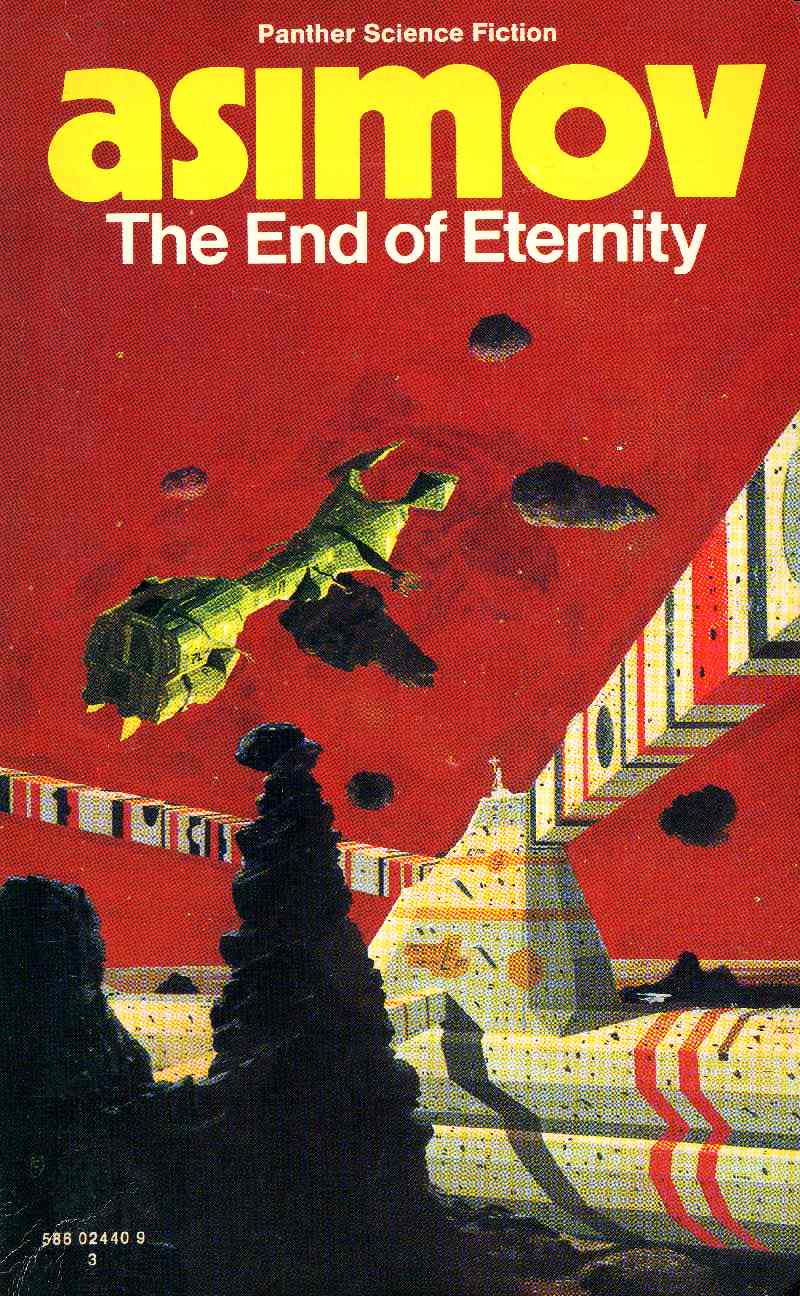 The End of Eternity
SciFiWire reports here that New Regency has hired Kevin Macdonald to develop and direct a 2012 film based on Isaac Asimov's 1966 SF novel. The story tells of a futuristic ruling class called Eternity whose members can manipulate time and alter history.
---
Straw Dogs
The Hollywood Reporter says here that James Marsden will star in Screen Gems' 2010 version of the 1971 thriller "Straw Dogs." While the original was co-written and directed by Sam Peckinpah this one is being written and directed by Rod Lurie. This story concerns Los Angeles screenwriter David Sumner (Marsden), who moves with his wife to her hometown in the deep South. Once there, tensions within the family and with the locals lead to a violent confrontation. Both films have as their source the book "
The Siege at Trencher's Farm
" by Gordon Williams.
---
TV DVD News
TVShowsOnDVD.com has posted info about "Two and a Half Men" (Season 6) here, "Boston Legal" (Season 5) here, "Hotel" (Season 1) here, "The Lucy Show" (Season 1) here, "Mad Men" (Season 2) here, "Eureka" (Season 3.0) here.
---
Eclipse
Yahoo News tells us here that David Slade has been chosen to direct the third film in the "Twilight" series, set to open in summer 2010. Stephenie Meyer, the author of the books, declared that Slade is a "
visionary filmmaker
."
---
TMNT
ComicBookMovie.com reports here the studio that Mirage Group will eschew total CGI and launch the heroes in a half shell in live action. They also say it will be a Galen Walker produced origin story. Walker says: "
The original dozen comics created by Peter Laird and Kevin Eastman are some of the best source material one could hope for.
" He also stated that the film will remain true to the original, and may use sinister sounding "
face replacement technology
," that lets the turtles to be much more expressive and real. The film is scheduled for a 2011 release.
---
Captain America
Remember when they killed off Superman and everyone went ballistic? Then Superman came back. Then they killed off Batman, but no one thinks that will last. And when they killed off Captain America we all were willing to go along begrudgingly. But now comes a mini-series called "
Reborn
" and it may look like Cap may be Back. See this post in SliceofSciFi and consider. After all, they are making a 2011 movie called "The First Avenger: Captain America."
---
Comic Previews

Comics Continuum has posted preview pages of
X-Men Forever Alpha,
---
Angel #20,
---
G.I. Joe Movie Prequel #2,
---
G.I. Joe: The Best of Larry Hama,
---
Fall of Cthulhu: Nemesis #1,
---
Farscape: Script Book,
---
& The Last Days of Animal Man #1
---
---
---
---
---