The Little Shop of Horrors
ShockTillYouDrop says here that this remake will not be a musical. Directing the film will be Declan O'Brien. O'Brien said: "
I just optioned the remake rights. We're going to set that up as a studio feature. After I did this movie for Roger [Corman] called 'Cyclops' he was so happy he said, 'This is the best movie that's come through my doors in 20 years, so here's my catalogue, pick something else. I have a take on it you're not going to expect. I'm taking it in a different direction, let's put it that way.
"
---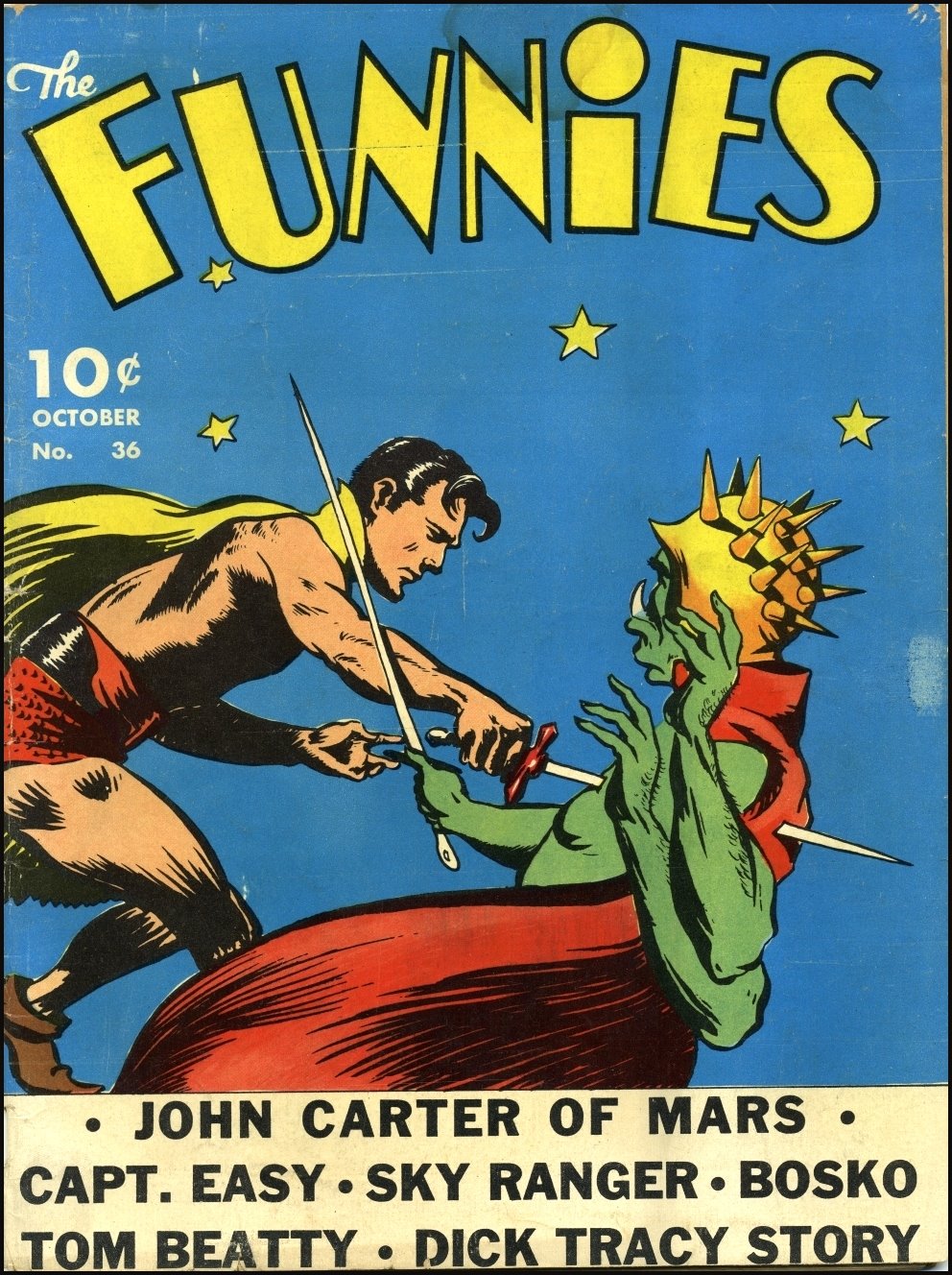 John Carter of Mars
IO9 reports here that Michael Chabon will rewrite the script for the Disney adaption. Chabon said: "
I've been hired to do some revisions to an already strong script by Andrew Stanton and Mark Andrews. I wrote my original screenplay 'The Martian Agent' back in 1995 because I wished I could do Burroughs's Barsoom. So this is pretty much a dream come true for me.
" The film is scheduled for a 2012 release.
---
Reborn
The Hollywood Reporter tells us here that Cartoon Network will be moving into the land already broken by the Comic Book series "Camelot 3000." What is most disturbing is that this, like more than half of the 19 new series and movies announced at the network's upfront presentation last month are not animated. Doesn't anyone remember the "
Cartoon
" part of Cartoon Network? Oh well, they have wrestling on Sci Fi. Written by Travis Wright the project is described as a modern retelling of the King Arthur tale, with characters from the legend transported to the present.
---
TV DVD News
TVShowsOnDVD.com has posted info about "The Simpsons" (Season 12) here & here, "Zorro: Generation Z" (Vol. 1) here, "Kong: The Animated Series" (Collector's Edition) here, "The Paper Chase" (Season 1) here, "Power Rangers R.P.M." (Vol. 1) here, "Whose Line Is It Anyway?" (Best of) here.
---
Planet 51
SciFiCool.com says here that the outer space comedy will open Nov. 20. Thre is the synopsis: "
The inhabitants of Planet 51 live in fear of alien invasion. Their paranoia is realized when an astronaut arrives from Earth. Befriended by a young resident, he has to avoid capture in order to recover his spaceship and try to return home.
" The film features the voices of Dwayne Johnson, Seann William Scott, Jessica Biel, Gary Oldman and John Cleese.
---
I, Frankenstein
SuperheroHype reports here that the Darkstorm Comics series is headed to the big screen. Here is the public announcement: "
Death Ray Films, director Patrick Tatopoulos, and Underworld Co-creator Kevin Grevioux have teamed up to develop I, Frankenstein for the big screen. I, Frankenstein, an upcoming comic book series from Darkstorm Comics set for release later this year, brings back many beloved classic monsters including Frankenstein's Monster, the Hunchback of Notre Dame, the Invisible Man, Dracula, Dr. Jekyll/Mr. Hyde plus many more, in a re-imagined contemporary setting. Creature effects guru turned director Patrick Tatopoulos (Underworld: Rise of the Lycans) will helm the feature.
" ShockTillYouDrop spoke here with Grevioux, who said: "
Frankenstein has always been one of my favorite monsters. Putting him together in an environment with other creatures of lore that I grew up watching provides me with a unique opportunity to do my own take on them.
" Tatopoulos commented: "
I don't know of any other projects past or present that gives you the chance, in a single movie, to re-invent the 'MOST CULT CREATURES OF ALL TIME'. All of this in a very unique, dark and stylistic world. I would never pass on such an opportunity.
"
---
Bonnie & Clyde vs. Dracula
My pal, Todd Norris, was the director of photography and editor, and his work will always be worth looking at, so you should go see it. The Kansas City premeire is Thursday, April 23 at 7:15pm at Kansas City Film Fest at the AMC Mainstreet. That's at 14th & Main, K.C. Mo.. Here is the official site and here is the trailer.
---
Comic Previews

Comics Continuum has posted preview pages of
Dynamo 5 #21,
---
Frank Frazetta's Neanderthal,
---
Invincible #61,
---
Savage Dragon #147,
---
Viking #1,
---
Red Robin #1,
---
& The Outsiders #17
---
---
---
---
---