Forbidden Planet
Latino Review
reports here the 2010 prequel's plot and follow-up trilogy plans for the J. Michael Straczynski remake.
---
The Spirit
As the Christmas Day release gets closer there is much rumble going on about the film. Frank Miller said here to Superhero Hype: "
It's Tex Avery when it comes to the Octopus fighting The Spirit, which always was. I mean, their fights were preposterous. They took more punishment than any human could possibly take. The rest of the movie is a romance, and I mean a romance in the old terms, which is when adventure and romance were one thing, like in 'Robin Hood' or 'Zorro.' I felt that Eisner's work was specifically designed for adults, not for children, and wanted to bring the real life adult motive of the Sand Serif story.
" Actor Dan Lauria told Mania.com over here: "
I'm a thief. I mean, whenever I do anything I rob from an old actor that nobody remembers. So, I told Frank the last play I did I was doing Richard Conte. Nobody knew who he was. So he said, 'Who are you doing in this movie?' And I said, 'Ah, you wouldn't know him' and he said, 'No, try me out.' and I says 'Bart MacLane.' He listed every Bart MacLane movie. I couldn't do one bit without him telling me what movie I'd stolen from.
"
---
TV DVD News
TVShowsOnDVD.com
has posted info about "The Paper Chase" (Season 1) here, "Hope & Faith" (Season 1) here, "Spin City" (Season 2) here, "Rhoda" (Season 1) here, "Dave's World" (Season 2) here, "My Three Sons" (Season 1, Vol. 2) here.
---
Paradox
ComingSoon.net
reports here that Arcana Studios has joined with Canadian production company Legacy Filmworks and Bron Management to produce five films based on their comics. The first will be "
Paradox
," starring Kevin Sorbo and directed by Brenton Spencer. The screenplay has been written by Christos N. Gage and Ruth Fletcher Gage. Sorbo will play a homicide cop on a parallel Earth ruled by magic who investigates a series of murders committed by a previously unseen means: the power of science.
---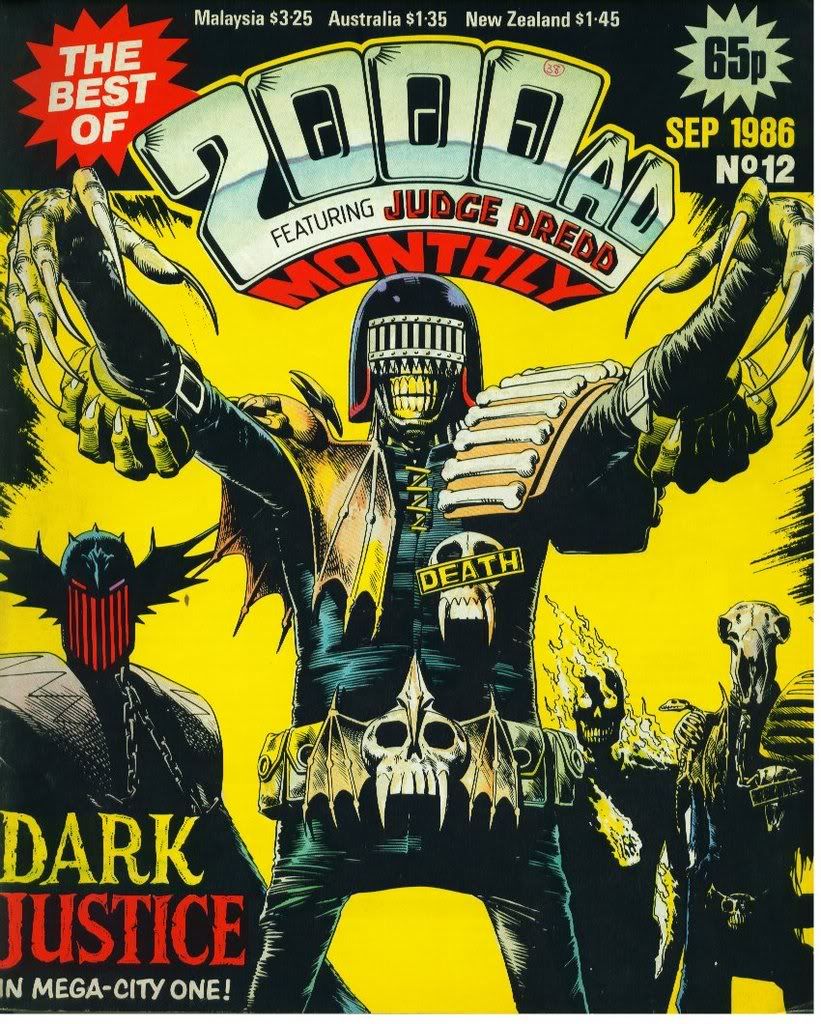 Judge Dredd
The 2000 AD comics message board said the following here:
"
Rebellion and 2000 AD are proud to announce that 'Judge Dredd' is coming to a cinema near you soon! Together with DNA Films, the movie production company behind such great sci-fi movies such as 'Sunshine' and '28 Weeks Later,' 'Judge Dredd' will go into production in 2009. Jason Kingsley, CEO and Creative Director said, '
We can't give away too many details at this point, but we're looking forward to working with DNA Films to bring 'Judge Dredd' back to the big screen.
' We'll keep you up to date with breaking news as it happens!
"
---
---
Comic Previews
Comics Continuum has posted preview pages of
Atomic Robo: Dogs of War #5,
---
Cyblade #2
,
---
Invincible #56
,
---
Savage #3
,
---
Fall of Cthulhu: Apocalypse #1
,
---
Farscape #1
,
---
&
Necronomicon #4
---
---
---
---
---