The Three Stooges
MGM
brought in the Bobby and Peter Farrelly for a re-imagining of "
The Three Stooges
." Not only will the brothers direct the film, they will also be use a script they previously wrote with co-writer Michael Cerrone. The film has a November 2009 release date, a PG or PG-13 rating and a $45 million budget. The proposed plot has Moe and Larry holding an "
American Idol-ish
" competition to find Curly. Peter Farrelly says: "
It's not a biopic. It takes place in present day, and they look, dress and sound exactly like the Stooges. When the economy started turning, we felt like the world could use a Stooges slapfest… It's the most exciting thing we could think of now, to have people go to the movie, see some great slapstick fun family humor. We know this is extremely difficult to pull off; we realize some Stooges fans will be upset no matter what we do. We love the Stooges and honor their memory, and we don't want them to disappear. We hope that next Thanksgiving, dads will introduce their kids to the Stooges and create a new generation of knuckleheads.
"
---
Battling Boy
Variety
says here that Paul Pope's comic book has been puchased by Paramount Pictures to be produced by Brad Pitt's Plan B production company. To be published in spring 2010, the book is described as a "
gritty tale centers on the son of a god or superhero who comes down from the top of a mountain at his father's behest in order to rid a giant city of monsters.
" Publisher Mark Siegel said: "
Yes, yes, yes, the rumors are true: Paul Pope is working on a massive, epic project for First Second -- in full color and for young readers.
" Pope himself said: "
Battling Boy is aimed at kids and it's coming out from First Second in 2007. It's a kind of a fairytale kid Beowulf, or a Peter Pan with teeth. It's set in a mythical city called Monstropolis, a city the size of a continent that's overrun with monsters. In Batman Year 100, I had room for a couple of long fight sequences, but I felt cramped even with 200 pages. This fight scene from Battling Boy alone is about 50 pages. It's liberating to have no page restrictions. I wish [Jack] Kirby could've had 50 pages for one fight scene, imagine what he would've done. The extended cinematic sequence is one of the best gifts we've inherited from Manga.
"
---
TV DVD News
TVShowsOnDVD.com
has posted info about "The Benny Hill Show" (Best of the Early Years) here, "Til Death" (Season 2) here, "Daniel Boone" (Season 6) here, "Dave's World" (Season 2) here, "Nip/Tuck" (Season 5) here, "Get Smart" (Complete Series) here.
---
Ripley's Believe It or Not!
It was in the hands of Tim Burton among other directors, and has gone from real biography to anarchic comedy. Now Variety reports that Chris Columbus will direct a totally different version of the movie. The previous script has been scrapped completely. Paramount plans to release Ripley's in 2011 and hopes for a franchise.
---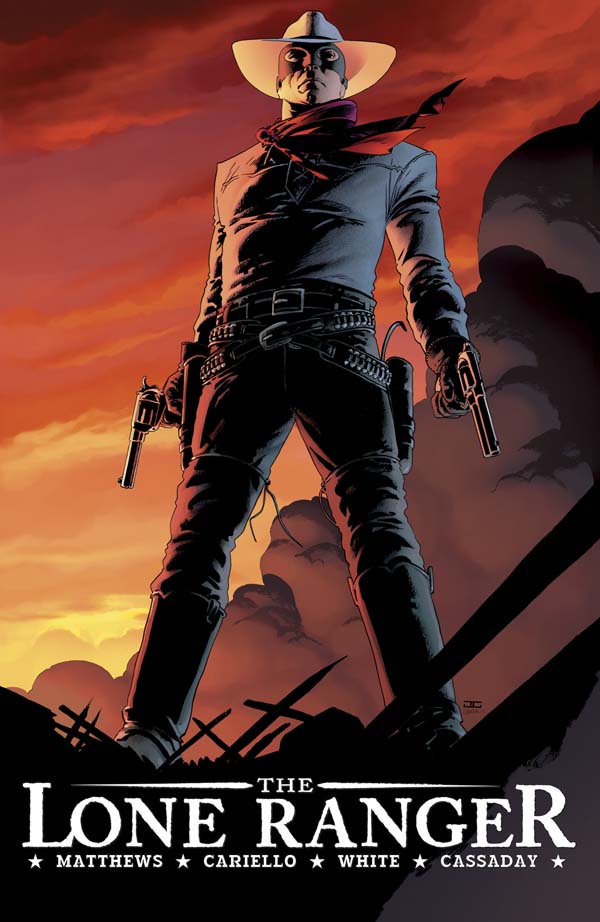 The Lone Ranger
Comingsoon.net
has this interview with Jerry Bruckheimer wherein he talks about the rumors running around about the 2010 film, saying: "
We haven't decided who is going to play the Lone Ranger yet. Get a director first and then figure it out
."
---
---
Comic Previews
Comics Continuum has posted preview pages of
Ultimatum #1,

---
Dragonlance: Legends -- Time of the Twins #3
,
---
The Odd Squad #3
,
---
High Rollers #4
,
---
Salem: Queen of Thorns #3
,
---
Station #4
,
---
&
Top Ten Season 2 #2
---
---
---
---
---