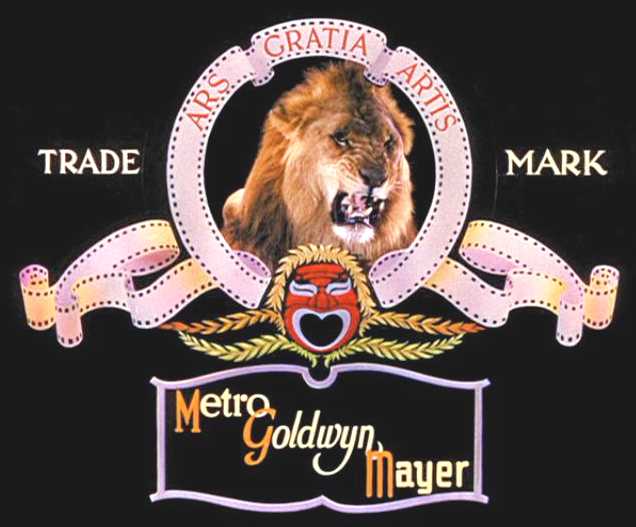 MGM
Slate
MGM announced, in a news release, dated March 13: "
MGM is planning an exciting fall and winter release schedule. In partnership with
Sony Pictures Entertainment, MGM will bring new installments of two of its tentpole franchises--the new James Bond movie Quantum of Solace and Steve Martin in Pink Panther 2. MGM will also release United Artists' international thriller Valkyrie, starring Tom Cruise, on Oct. 3. . . . MGM will enter its new phase of evolution by focusing on its major movie franchises highlighted by James Bond and Pink Panther sequels, The Hobbit, Thomas Crown Affair 2, The Outer Limits, RoboCop, Death Wish and Fame, among others.
"
---
Wizard's First Rule
Variety
reports that Sam Raimi's TV series "
Wizard's First Rule
" will debut its first 22 episodes in all of the top 50 markets in the United States. The ABC/Disney show is based on the "
Sword of Truth
" series of books by Terry Goodkind will begin production in May. The weekly hour-long series tells of Richard Cypher, who is a guide in dangerous forests, investigating the murder of his father. Cypher finds himself opposing Darken Rahl, son of an evil wizard. Goodkind's novels include 11 volumes so far. The entire show will be shot in high-definition video.
---
TV DVD News
TVShowsOnDVD.com
has posted info about "Young Maverick" (Pilot) here, "The Incredible Hulk" (Seasons 3 & 4) here & here, "Army Wives" (Season 1) here, "Home Improvement" (Season 8) here, "Who Do You Trust?" (Johnny Carson) here, "Fantastic Four: World's Greatest Heroes" (Season 1) here, "Sergeant Preston of the Yukon" (Best of . . .) here, "The Red Skelton Show" (Best of . . .) here and "The Jack Benny Program" (Best of . . .) here.
---
Pushing Daisies
Anna Friel
is working on a live-action film adaptation of "Land of the Lost" during her hiatus from ABC's "
Pushing Daisies
." For fans of the TV show who have worried about its return she said that she's "
been shooting the movie for about two weeks. I'll finish on the 16th of June, and the next day come straight back to Daisies.
" Bryan Fuller, creator of the show, confirmed that and said that the show will have a "
harder and a little more aggressive . . . style of storytelling in the second season. We've come up with some really exciting things in just a week, and we're all sort of chomping at the bit, and I've started writing the first episode, and we've got the first five episodes approved by the network. Chuck [Anna Friel] will definitely find out who her real mother is, and it's going to be interesting to see how she reacts to that information and how the piemaker [Lee Pace] tries to control her trajectory and how that will complicate their relationship. And it's some nice surprises. We love Raúl Esparza, and we love the romantic chemistry that he had with Kristen [
Chenoweth
]
,
so we have every intention of bringing him back, and we just need to write the scripts and make sure he's available.
" Fuller added that there will be a soundtrack CD, featuring music by James Dooley and songs by cast members Ellen Green and Chenoweth. The first-season DVD will be released in June in the United Kingdom and September in the United States.
---
ER
"ER" producer David Zabel has reportedly gotten George Clooney to return to the medical drama for its final season. Zabel is working to get characters old and new together for a one time special to celebrate the hit show ending after its 15th season. Zabel said: "
We want to revisit characters that have existed on the show over the years and say where they are now. We'd love to get them all back in some way - that doesn't mean we are going too but we are going to try. There are ways to do it [bring back actor Anthony Edwards, even though his character Dr. Mark Greene died of a brain tumor] that we've thought about - even if it were like a lost episode from 1996.
"
---
---
Comic Previews
Comics Continuum has posted preview pages of
The Secret History of the Authority: Jack Hawksmoor #1,
---
X-O Manowar: Birth
,
---
Spooks #2
,
---
WildStorm: Revelations #5
,
---
&
Young X-Men #1
---
---
---
---