Grind House
">
Cinemablend
reports that Robert Rodriguez announced that he is planning a direct to video sequel to his half of the upcoming film "
Grind House
."
This spin-off is to be based on a character named 'Machete' (Danny Trejo), who doesn't so much appear in the movie as in one of the
fake trailers.
Cinemablend says: "
If you've seen any of the kickass trailers for Grindhouse, then you've seen Trejo as Machete, a bad ass dude with, well, two machetes. He is doing a Machete spin-off movie, and it's likely going to be direct to DVD. Rodriguez seemed pretty adamant about this, as if the film is already a done deal.
"
---
#3 Not the End of Spider-Man
ComicBookMovie.com
reports here that, while a few days ago Tobey Maguire claimed that he was pretty much done with the "Spider-Man" series, producer Avi Arad says nay: "
No, never conclusions. This story has been going on a long time and it will continue going. There's some issues that will come not to an end but to a conclusion, but Peter Parker's story will continue forward. He's still young. The love story will always be the ruling thing in his life. It's always about the girl so, no, it's just number three.
" After the tremendous success of the first film, Arad announced that Marvel wanted to make at least 6 movies or more.
---
The No. 1 Ladies' Detective Agency
Anthony Minghella
is set to direct "
The No. 1 Ladies' Detective Agency
" which is based on the
Alexander McCall Smith
books about a female detective in South Africa named Precious Ramotswe. Specializing in missing husbands, wayward daughters, con men and impostors, the heroine sets out on the trail of a missing child and finds herself involved in unexpected strange situations and not a little danger. Shooting starts in May in Botswana, Africa. Minghella wrote the movie with Richard Curtis.
---
The Changeling
Universal Pictures
and
Imagine Entertainment
are looking to Clint Eastwood to direct and
Angelina Jolie
to star in "
The Changeling
." The story tells of a woman (Jolie) whose son has been abducted but is later returned to her. She then suspects that the child she has been given is not hers. The story is based on true events in 1920s Los Angeles, with a script by
J. Michael Straczynski. Shooting begins later this year.
---
Twilight
Amber Valletta
has joined
Alex O'Laughlin
in the cast of the CBS pilot "
Twilight
," which stars O'Laughlin as a vampire P.I. and Valletta as a vampire who made him immortal after biting him on their wedding night.
---
Nurses
Eliza Dushku
will replace
Katheryn Winnick
in Fox's one-hour dramedy pilot "
Nurses.
" Dushku's part of a young woman just out of nursing school, was recast after the character was taken into a more comedic direction.
---
---
Mike Fright: Stand Up!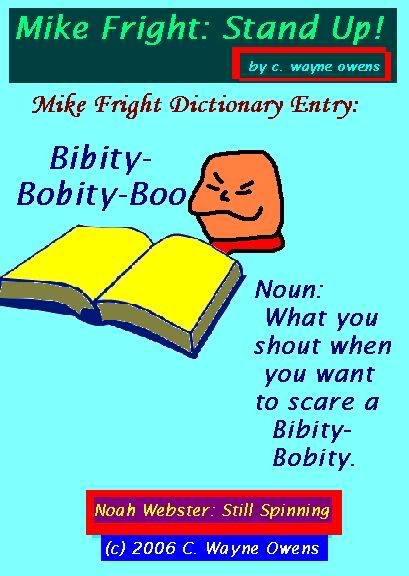 #476
Check Out:
The Mike Fright Site
!
---
---
Comic Previews
Comics Continuum has posted preview pages of
Highlander #5,
---
Red Sonja #20
,
---
Lone Ranger #1 Director's Cut
,
---
PvP, Vol. 4: PvP Goes Bananas!
,
---
&
The Complete Invincible Library, Vol. 1
,
---
---
---
---