Marvel Comics Movies
Avi Arad
is talking about the upcoming
Marvel Comics
film adaptations through 2010. Coming in 2007 are "Spider-Man 3" and "
Fantastic Four: Rise of the Silver Surfer
," then "Iron Man" and "
The Incredible Hulk
." There is also "Punisher 2," a strong possiblity for a "
Spider-Man 4
" film and a second "Ghost Rider," plus a definite go for the "
Wolverine & the X-Men
" animated TV series. Arad said: "
We have Iron Man starting in March, and The Incredible Hulk is starting in June, and across town somewhere happening right now is a meeting about Punisher 2. And we will see what happens to Ghost Rider [2], but I would like to get that going.
" In the more distant offing are proposed movies based on "Captain America," "Deathlok," "The Avengers," "Iron Fist," "
The Hands of Shang-Chi
," "Nick Fury," "Luke Cage," "Bratz: The Movie," "Ant-Man," "Wolverine" and "Magneto." A fourth "X-Men" film? Arad just says: "
That's a question for Fox.
" He wouldn't say anything specific about a "Thor" movie, but confirmed Nicolas Cage is looking forward to Arad's proposed "Sub-Mariner" film.
---
The Ultimate Hulk
Ain't It Cool News
and IGN are both reporting that Adrien Brody is negotiating to replace Eric Bana as Bruce Banner in "
The Ultimate Hulk.
" IGN spoke to Brody's people, but they only got a "
no comment.
"
---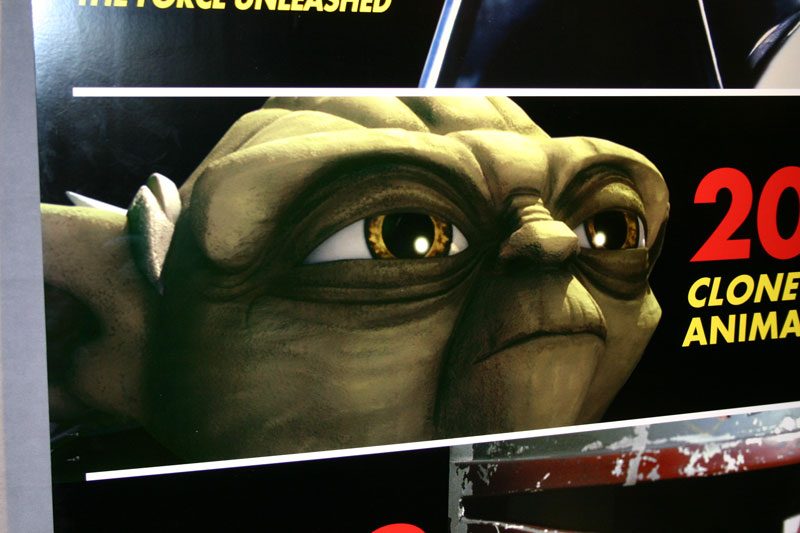 CGI Clone Wars
There is a video interview with Rob Coleman, animation supervisor for
Industrial Light & Magic
, at Mint in Box. There he talks about the computer animated "
Star Wars: Clone Wars
" television series. You can read the whole thing at Rebelscum.
---
YouTube
TV
The Wall Street Journal
reported that YouTube has announced a deal with Digital Music Group, an online video and audio distributor, to make 4,000 hours of complete "
classic
" television shows available for free viewing on the site. It will be paid for by display ads on the "
watch
" pages for the videos.
---
Dirt Music
The cast for Phillip Noyce's "
Dirt Music
," based on the Tim Winton novel, has changed by one. Colin Farrell has replaced
Heath Ledger
in the cast opposite Rachel Weisz in this film set against the extreme landscape of Australia's Northern Territories. The story will tell of a woman (Weisz) struggling against isolation and loneliness in a remote community, until her passion for life is rekindled by a mysterious drifter (Farrell). Production starts in August in North Western Australia.
---
---
Mike Fright: Stand Up!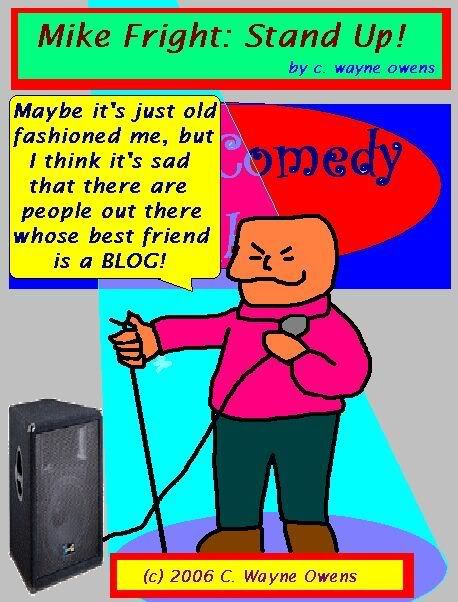 #449
Check Out:
The Mike Fright Site
!
---
---
Comic Previews
Comics Continuum has posted

preview pages for


Amazing Spider-Girl #5,
---
Avengers: Earth's Mightiest Heroes II #6
,
---
Exiles #91
,
---
New X-Men #35
,
---
Sensational Spider-Man #35
,
---
Thunderbolts #111
,
---
New Excalibur #16
,
---
&
Wolverine: Origins #11
---
---
---
---