The Pale Horseman
Variety says here that Kevin Grevioux will adapt and have his directorial debut on the adaptation of his graphic novel. Larry Meistrich's Nehst Studios will produce alongside Sandrunner Entertainment and DarkStorm Filmworks.
---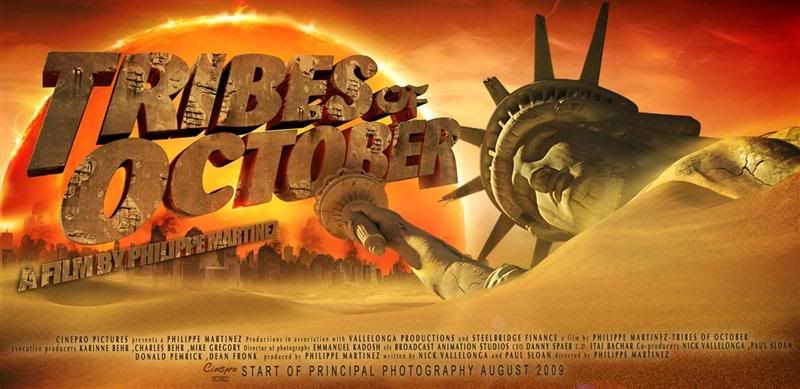 Tribes of October
The Hollywood Reporter tells us here that Ray Stevenson will play "
a New York detective caught up in a battle between the surviving members of the Mafia and the last remnants of the NYPD in a city that has become a desert outpost, ravaged by heat storms.
" The post apocalyptical adventure will also star James Caan as the Mafia leader and Robert Duvall (who may play someone else in the mob, maybe?) . The Philippe Martinez directed film has a budget of only $25 million and a script is by Nick Vallelonga and Paul Sloan.
---
Death Note
Variety tells us here that Warner Bros. Pictures will adapt the Japanese manga series starting in 2010. Charley and Vlas Parlapanides will not immediately adapt the 13-volume manga is a bestseller in Japan, but start with the first three installments, written by Tsugumi Ohba and illustrated by Takeshi Obata.
---
TV DVD News
TVShowsOnDVD.com has posted info about "Zorro: Generation Z" (Vol. 2) here, "Ghost Hunters" (Best Of...) here, "The Fairly Oddparents" (Seasons 1 & 2) here, "Route 66" (Season 3, Vol. 2) here, "Star Trek" (Season 1, Blu-ray) here, "Lost" (Season 5, Blu-ray) here & here.
---
The Losers
Everyone is all a twitter for Twitter ... and here is where Graphic Novel creator Andy Diggle posted: "
All six of 'THE LOSERS' are now cast, film is greenlit. First table reading will be on Free Comic Book Day, appropriately enough!
"
---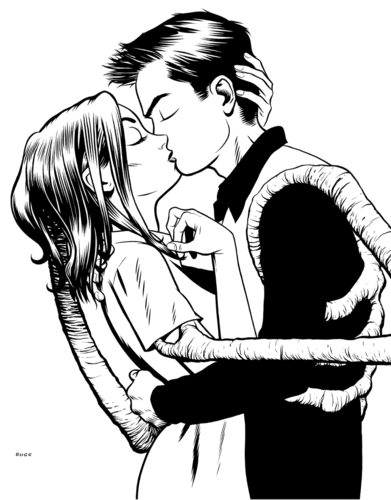 Ghostopolis
CHUD reports here that Hugh Jackman's next film is going to be based on the upcoming graphic novel by Doug TenNapel. The Hollywood Reporter published here this synopsis from a studio press release: "
The story centers on a man who works for the government's Supernatural Immigration Task Force. His job is to send ghosts who have escaped into our world back to Ghostopolis. When a living boy accidentally is sent to the other side, the agent must team with a female ghost (and former flame) to bring him back
."
---
Tron 2
SlashFilm says here that Michael Sheen looks to be the villain in the upcoming 2011 film.
---
Comic Previews

Comics Continuum has posted preview pages of
Daredevil Noir #2,
---
Fin Fang Four Return! #1,
---
Terror, Inc: Apocalypse Soon #1,
---
War of Kings #3,
---
New Avengers: The Reunion #3,
---
Marvel Zombies 4 #2,
---
& Human Torch Comics #1 70th Anniversary Special
---
---
---
---
---