Green Lantern: First Flight
Animated News has a story here about the Direct to DVD feature's July 28 release. They have the cast and lots about the over 3 hours of extra content.
---
Ramona and Beezus
Yahoo News tells us here that Elizabeth Allen will directing the adaptation of the classic children's book series by Beverly Cleary. Ginnifer Goodwin will play 10-year-old Ramona's favorite person, Aunt Bea, while John Corbett and Bridget Moynahan will play the two girls' parents, Dorothy and Bob Quimby. The film is due for a March 19, 2010 release.
---
TV DVD News
TVShowsOnDVD.com has posted info about "The Donna Reed Show" (Season 2) here, "Entourage" (Season 5) here, "Burn Notice" (Season 2) here, "Family Guy" (Vol. 7) here, "Life on Mars" (Series 1) here, "Penn & Teller: BS!" (Season 6) here.
---
The Sorcerer's Apprentice
Empire Movies reports here that Alfred Molina will play the evil wizard Horvath in the 2009 Disney film. In the story a sorcerer named Balthazar Blake (Nicolas Cage) hires a college student (Jay Baruchel) as an assistant, who must learn about magic quickly or perish. Teresa Palmer plays Baruchel's love interest and Jon Turteltaub is directing.
---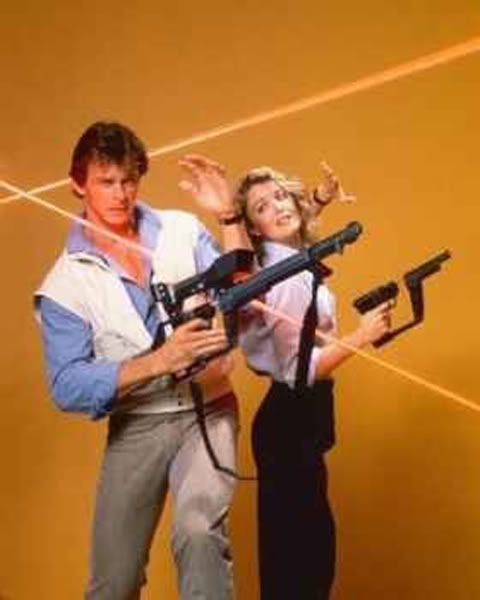 V
The first major casting for the new ABC series has been made: Slice of Sci-Fi says here that the Alien's Chief of Propaganda on Human Television will be a career obsessed man to be played by Scott Wolf. Jonathan Silverman and Julie Bowen are also listed as leads.
---
Comic Previews

Comics Continuum has posted preview pages of
X-Force/Cable: Messiah War Prologue,
---
Deadpool: Suicide Kings #1,
---
Farscape #3,
---
Challenger Deep,
---
The Last One,
---
Seekers into the Mystery: Vol. #1 -- Pilgrimage of Lucas Hart,
---
& Fringe #3
---
---
---
---
---