The Last Airbender
Entertainment Weekly
is saying here that M. Night Shyamalan is gathering an interesting cast his film. One of the first cast is martial artist, but otherwise unknown, Noah Ringer (who is to play Aang). Jackson Rathbone will be Aang's pal Sokka, while Nicola Peltz will be Katara. Jesse McCartney is in talks to play the Fire Nation's evil prince Zuko. Paramount plans to release the film July 2, 2010.
---
Batman: Black & White
Market Watch
is reporting here that Warner Premiere and Warner Brothers Digital Distribution have posted the acclaimed graphic album as a Warner Premiere Motion Comics series. It is available on iTunes now and will come soon to other distribution channels including Amazon Video On Demand and Verizon Wireless VCAST, The project is made up of 10 stories created by comic book master including Alex Ross, Dave Gibbons, Ted McKeever, Paul Levitz and others. The stories on iTunes (as five episodes of two shorts each) can be downloaded for $0.99 per episode. Comic book fans can also download a free podcast on iTunes that features illustrator Alex Ross. Hosted by John Siuntres of the popular Wordballoon comic book podcast you can get it here.
---
TV DVD News
TVShowsOnDVD.com
has posted info about "The All-New Super Friends Hour" (Season 1, Vol. 2) here, "Teenage Mutant Ninja Turtles" (Season 7) here, "The Smurfs" (Season 2) here, "Route 66" (Season 3) here, "Dead Like Me" (Life After Death DVD Movie) here, "7th Heaven" (Season 8) here.
---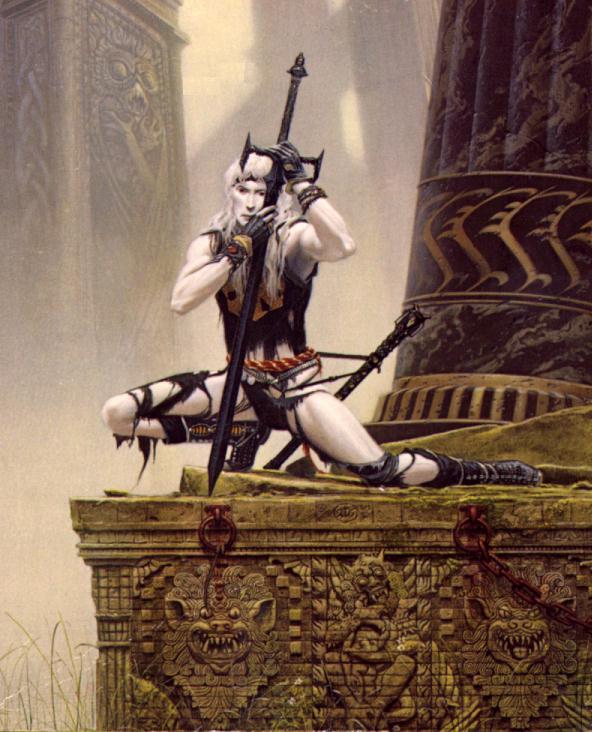 Elric
The newest "
Oooh, I hope it is true
" rumor is that, while Universal may have dropped out of the project, it looks like Paul Weitz may get the go ahead to do a feature film of Michael Moorcock's fantasy epic.
---
New Moon
CHUD
says here that the new director for the 2010 "Twilight" sequel is Chris Weitz. He way also be in line for the third film in the series 2012's "Eclipse."
---
---
Comic Previews
Comics Continuum has posted preview pages of
Challenger Deep #4,
---
Fall of Cthulhu: Godwar #4
,
---
Salem: Queen of Thorns #4
,
---
Warhammer 40,000: Fire & Honour #4
,
---
Street Fighter Legends: Chun-Li #1
,
---
Star Wars: Legacy #31
,
---
&
Buffy the Vampire Slayer Season 8 #20
---
---
---
---
---