Star Wars: The Clone Wars
His official website says here that Christopher Lee will reprise his role as Count Dooku in the animated series from Lucasfilm Animation, set to debut in theaters on August 15, 2008, then move to Cartoon Network.
---
Public Enemies
Johnny Depp
will play John Dillinger in the film directed by Michael Mann, which also stars Christian Bale as FBI agent Melvin Purvis, the agent who lead the manhunt for Dillinger. Also starring Billy Crudup as J. Edgar Hoover and Giovanni Ribisi as Alvin Karpis. The film is expected to debut in 2009.
---
TV DVD News
TVShowsOnDVD.com
has posted info about "Route 66" (Season 1) here, "Medium" (Season 4) here, "Boston Legal" (Season 4) here, "Goosebumps" (New Releases) here, "Heroes" (Season 2) here, "M*A*S*H" (Season Sets) here, and "Numb3rs" (Season 4) here.
---
I Dream of Jeannie
The Hollywood Reporter
tells us that Rita Hsiao is rewriting the feature film version of the TV show "I Dream of Jeannie." She will contribute the sixth attempt at a final script, for the 2010 movie.
---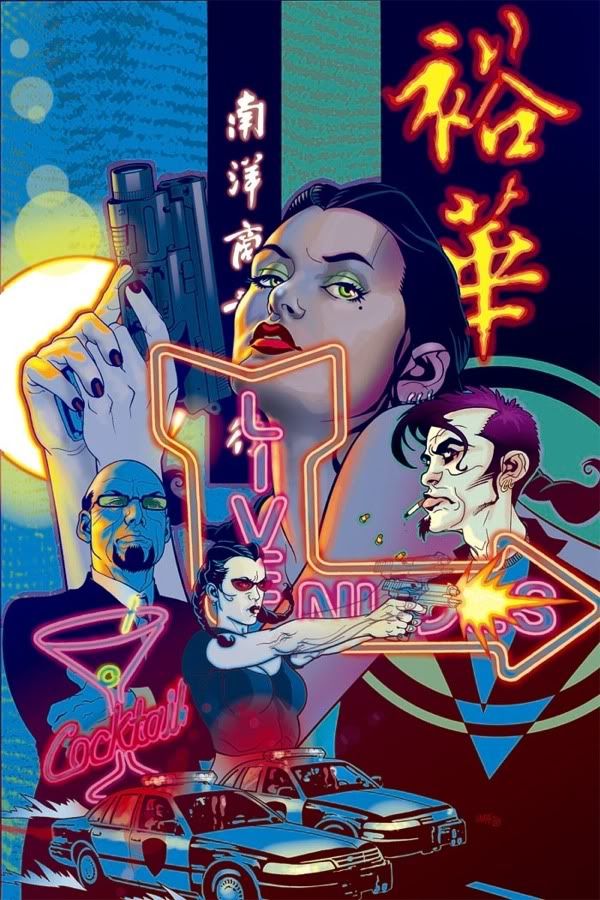 Red
Summit Entertainment
will adapt a feature film from the Warren Ellis comic "Red." Erich Hoeber and Jon Hoeber are doing the script. The tale tells the story of a former black-ops CIA agent now living in retirement when an assassin tries to kill him. Now he must reassemble his old team to respond to the threat.
---
---
Comic Previews
Comics Continuum has posted preview pages of
Red Sonja #34,
---
The Magdalena/Daredevil
,
---
Pilot Season: Lady Pendragon #1
,
---
Patsy Walker: Hellcat,
Agent of the Initiative #1,
---
Invincible Iron Man #3
,
---
Hack/Slash #12
,
---
&
Drafted #8
---
---
---
---
---