Robosapien: Rebooted
Bobby Coleman
will star in "
Robosapien: Rebooted
" (Formerly just "Robosapien"), which has begun filming in New Orleans. He will play a boy who befriends a robot on the run from malevolent corporate interests. Also in the cast are Penelope Ann Miller, David Eigenberg, Holliston Coleman, Joaquim de Almeida and Kim Coates. The film, based on Wow Wee's Robosapien remote-controlled robot, will be directed by Senn McNamara with a script by Avi Arad and Max Botkin from Botkin's story.
---
North Wind
The Hollywood Reporter
says here that Boom! Studios has sold the rights to "
North Wind
" to Davis Entertainment. Dan DiGilio will adapt the live-action feature.
BTW:
The first three issues can be found online at MySpace Comic Books.
---
TV DVD News
TVShowsOnDVD.com
has posted info about "Swamp Thing" (Vol. 2) here and here, "Batman: The Animated Series" (Batman: Gotham Knight) here, "Wire in the Blood" (Season 5) here, "Popeye" (Both June Releases) here, "Dark Shadows" (The Beginning, Vol. 5) here, "Robot Chicken" (Season 3) here, "Dallas" (Season 9) here, "Mad Men" (Season 1) here and "Firefly" (Special Edition) here & here.
---
Jericho
The New York Times
reports that CBS could learn from NBC's example with "Friday Night Lights" (when it sold that show to the DirecTV satellite service the right to air the series before it goes on network TV). The newspaper says that CBS is in similar negotiations for their show "
Jericho
" with cable provider Comcast. Meanwhile, while DirecTV executives are confident that their deal could drive new subscribers to their service, some analysts are skeptical and are forecasting that the DirecTV episodes will wind up being pirated on the Internet.
---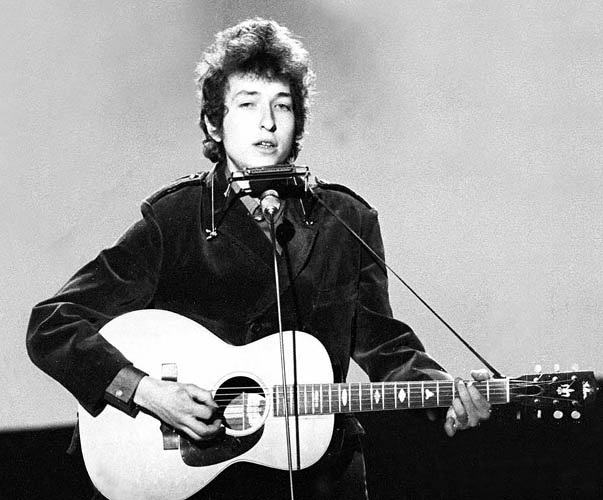 Dylan's Pulitzer
Bob Dylan
has become the first rocker to win a Pulitzer Prize for songwriting. The honorary Pulitzer is for his "
profound impact on popular music and American culture.
" The musical accolade have previously only been given to classical music and jazz artists.
---
---
Comic Previews
Comics Continuum has posted preview pages of
Avengers Fairy Tales #2,

---
Wolverine #64
,
---
The Last Defenders #2
,
---
Criminal #2
,
---
Fantastic Four #556
,
---
Hedge Knight II: Sworn Sword #6
,
---
&
Dead of Night Featuring Man-Thing #3
---
---
---
---
---