Science Fiction Hall of Fame
The five inductees into the Science Fiction Hall of Fame this year are book publishers Ian and Betty Ballantine and authors Rod Serling, William Gibson and Richard Powers. Official ceremonies will take place June 21st at the Science Fiction Museum and Hall of Fame in Seattle.
---
Dark Oz
Variety
reports here that Hip-hop artist Pras Michel (The Fugees) has picked up the film and TV rights to the comic series "Dark Oz," originally published by Caliber Comics (Though it could be another series called just "Oz,: which was the product of Caliber, or it could be another). The story (thought to be going the route of film trilogy) tells of an older Dorothy Gale in a more macabre setting as she returns to and Oz under the power of darker forces than she dealt with in the original L.Frank Baum tale. Production begins late in 2008, with Michel thought to be casting himself as The Scarecrow.
---
TV DVD News
TVShowsOnDVD.com
has posted info about "Futurama" (The Beast with a Billion Backs) here, "Fantastic Four: World's Greatest Heroes" (Delay) here, "He-Man and the Masters of the Universe" (2002, Vol. 2) here, "Nip/Tuck" (Season 5) here, "Moses the Lawgiver" (Mini-series) here, "The Toxic Crusaders" (Complete Series) here, "Friday Night Lights" (Season 2) here, "Two and a Half Men" (Season 2) here and "The Goldbergs" (Best of) here.
---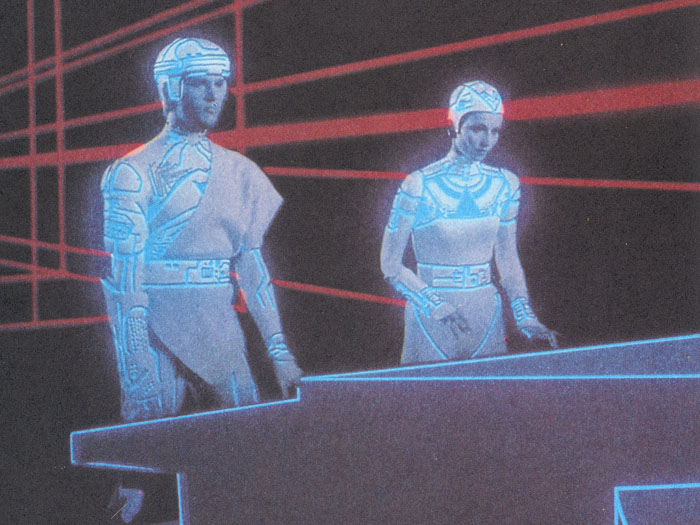 TRON
The 3-D sequel to the movie "Tron" is scheduled to open in spring 2011, Dark Horizons reports here. The Digital Disney 3-D movie isto be directed by Joseph Kosinski. Also in the works are "
Cars 2
," "
National Treasure 3
" and "
Pirates of the Caribbean 4
" all scheduled for that same year.
---
New Line Cinema
Time Warner
has announced that it will merge New Line Cinema into Warner Brothers, and lay off hundreds of employees, including Co-Chairmen and -CEOs Bob Shaye and Michael Lynne. The New Line banner will continue to exist but they will no longer greenlight, market or distribute its films.
---
---
Comic Previews
Comics Continuum has posted preview pages of
Anita Blake, Vampire Hunter: Guilty Pleasures #9,

---
Logan #1
,
---
Omega: The Unknown #6
,
---
X-Force #2
,
---
Uncanny X-Men #496
,
---
Secret Invasion Saga
,
---
&
The Twelve 33
---
---
---
---