---
---
Networks Consider Alternative to YouTube
TheWall Street Journal
reports that CBS, NBC, and Fox are moving towards putting up their own specialty website, featuring videos from their own programming, to directly compete with YouTube. Since hundreds of clips from their programs are being uploaded without permission onto the YouTube site and the networks do not derive any revenue from them. ABC said that they will focus on building their own websites.
---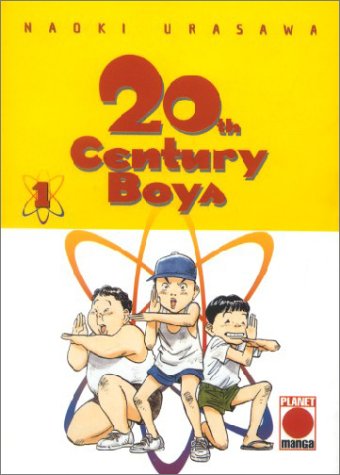 20th Century Boys
Naoki Urasawa
's "
20th Century Boys
" will be adapted into a live-action movie that is scheduled to be released in 2008. Revolving around a "Book of Revelations" written by a boy named Kenji and his friends, who dream of a hero standing up to an evil organization bent on destroying the world. During the era of rapid economic development, 30 years later, a series of catastrophes occur exactly as they were described in the book, foretelling that the world is off on the path to extinction. That is all the information that is currently available, however the
official web-site
says that this is "
Chapter One
" of the series. The manga had been running in
Shogakukan's Big Comic Spirits
magazine since 1999 till this year, then went on a hiatus, but the final chapter is set to be released in 2007.
---
DVD Boxset Sale!
TVShowsOnDVD.com
has a story about the
incredible sale on Box Sets
at Amazon.com. If you are still shopping for the holidays, this might be worth looking at! If you see something you want, be sure to use our search link below and it costs you nothing, but we get a little out of it. Thanks.
---
HBO
Crusade
The Third Crusade, the 12th century clash between Islam and Christianity will be the subject of a new HBO mini-series, co-produced with
Britain's Channel 4
, and be told through the eyes of their respective leaders, Saladin and Richard the Lionheart. The new miniseries' first four hours will be written by
Kario Salem
. Salem said: "
This is not some dry historical costume drama. This is a personal story. I think it of it as a medieval gangster epic.
" The original 10-hour version has been cut by two hours.
Don McPherson
will write the final four episodes.
---
---
Mike Fright: Stand Up!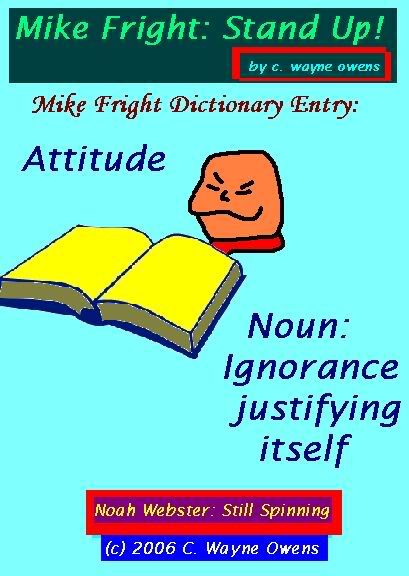 #389
Check Out:
The Mike Fright Site
!
---
Comic Previews

Mile High Comics
has posted preview pages for
AmazingSpider-Girl #3
,
---
Avengers Next #3
,
---
Bullet Points #2
,
---
Ghost Rider #6
,
---
&
Archie #571
---
---
Don't miss the C. Wayne Owens/Seymoure Store at our
CafePress.com Page
And C. Wayne Owens' New Publishing Site is
New Books by Wayne